M. Lois Norton


December 24, 1926 - October 21, 2016

M. Lois Norton (nee Mays) of Wellington, Ohio died Friday, October 21, 2016 at the age of 89. She was born in Duncan Falls, Ohio and graduated from Philo High School in 1944 where she was a cheerleader and member of the band, orchestra and choir. She went on to The Ohio State University where she studied English and drama, sang in the University Chorus, Women's Glee Club, Columbus Light Opera Company and interned at Cain Park Theatre in Cleveland two summers.

Lois graduated from OSU in 1948 and began her teaching career with stints at Nelsonville, Van Wert and Philo High Schools before coming to Wellington in 1951 to teach English and speech. She married her husband, funeral director William G. Norton, in 1953 and they purchased the Andrews Funeral Home in Wellington that year. Lois received her funeral director's license in 1956 after which they moved the business to its current location on South Main Street in 1957.

She returned to teaching English and speech at Wellington High School in 1967, was named Teacher of the Year by the Wellington Chamber of Commerce in 1978, and retired in 1986 with 25 years of service. As well as teaching, she was a licensed Realtor with King Realty in Wellington for 22 years being twice named Realtor of the Year.

Lois was active for many years in the First United Methodist Church, Cub Scouts, Women's Afternoon Club, Order of the Eastern Star and the Greater Lorain and Firelands Funeral Directors' Associations. In her retirement Lois showed a Hackney pony in Ohio and surrounding states and traveled around the world for 15 years with her older sister. She was currently attending the First Baptist Church in Wellington.

Lois was preceded in death by her husband William G. in 2005; her parents, Walter C. and Lois Mays (nee Winters) of Zanesville; and a brother Howard D. Mays. She is survived by her sons Craig (Becky) Norton of Wellington and Jon (Elaine) Norton of New Albany; grandsons Kyle Norton of Sugar Grove and Keith (Joy) Norton of New Albany and great grandchildren Beau Norton and Brooke Norton also of New Albany. Also surviving are sisters Shirley FitzPatrick of Bowerston and Carolyn Lamacchia of Dayton.

Burial was in the Greenwood Cemetery in Wellington

Memorial contributions may be made to the Wellington Schools Endowment General Fund, 305 Union Street, Wellington, OH 44090

Lewis E. Klein
87, of Norwalk, Ohio,

We mourn the loss of Lewis Klein.
~~~~~~~~~~~~


Lew & his wife, Susan, and their daughter, Karen Lawrence, from Smoky Ridge Farm in Nowalk, have been long-time members of ASHAO. Sue & Karen donated the Mary Ferguson Equitation Trophy.


~~~~~~~~~~~~~


Norwalk, Ohio – Lewis E. Klein, 87, of Norwalk, Ohio, passed away Monday evening, October 9, 2017, in his home. He was born October 20, 1929 in Huron Township, Ohio, to the late William H. and Carrie (Watzel) Klein, and was a lifelong area resident.


Lewis was a veteran of the U.S. Army during the Korean Conflict, and was a member of the Collins United Methodist Church. He was a working member of Labor Union Local #480, and was a former member of the American Saddlebred Association. Lewis enjoyed raising and showing American Saddlebred horses, gardening, was an avid Cleveland Browns, Indians, and Cavaliers fan, an Ohio State Buckeye fan, and especially enjoyed spending time with his family.


He is survived by his wife of 45 years, Susan J. (Grambo) Klein of Norwalk, Ohio, by his son, Terry E. (Anna) Klein of Sandusky, Ohio, by his daughter, Karen R. (Jason) Lawrence of Norwalk, Ohio, by his grandchildren, Alyssa, Eden, and Kyle, and by his sister, Arlene McElroy of Sandusky, Ohio.


Lewis was preceded in death by his brothers, Glenn and Harvey Klein, and by his sisters, Francis Hofer, and Henrietta Thompson.


Friends may call on Saturday, October 14, 2017 from 2:00 p.m. until the time of service at 4:00 p.m. in Walker Funeral Home, 98 West Main Street, Norwalk, Ohio. Rev. Bob Grover will officiate.


Memorial contributions may be made to Stein Hospice Service, 1200 Sycamore Line, Sandusky, Ohio 44870, or to Saddlebred Rescue, 6 Meadow Cliff Lane, Hardwick, New Jersey, 07825.
Nelson R. McNutt, 86
1931-2017


Nelson R. McNutt, 86, of Ashland passed away Tuesday, July 11, 2017, at Brethren Care Village from a lingering illness with his wife at his bedside.


Born June 14, 1931, in Patterson, he was the son of Archie and Mildred (ne Smith) McNutt.


Nelson graduated from Dunkirk High School in 1948/49 being president of his class. After graduation, he joined the United States Navy, where his title was fire control technician third class on a battle ship for four years during the Korean Conflict.


Returning home, Nelson wanted to further his education by going to The Ohio State University and graduated with a Bachelor of Science in Agriculture and continued his studies to earn a bachelor's degree in education. In 1967, he began a teaching career at Lucas Middle School System as a math teacher then later years assumed the title of dean of students also. He was well liked by all. He retired after 34 years of teaching at the Lucas School System.


As a young man growing up on a farm, Nelson's passion and first love was training and showing parade ponies as well as horses for the late Col. Leon Robinson of Dunkirk. Together they traveled nationally attending the largest horse and pony shows in the country. The American Royal, Chicago International, Kentucky, Indiana, Illinois and the Ohio state fairs were just a few attended annually. When Col. Robinson passed away in 1958, Nelson was named administrator to the estate.


Nelson organized a dispersal sale, which at the time was considered one of the largest pony sales in the United States. Ponies trained by Nelson brought in a record price for that day of $40,000.


On Dec. 24, 1961, he married his childhood sweetheart, Joy Sue Morrison. As former young show ring competitors, Nelson often made the remark, "If you can't beat them, marry them." Together they formed one of the most successful husband/wife teams showing their Hackney, Shetland, Welsh, Saddlebred and Morgan ponies and horses across the country.


Nelson was also a respected horse and pony show judge throughout Ohio and Pennsylvania. He was on the board of director's of COSCA, Tri State Horse Show Association and the Ashland Paint & Plain Saddle Club, as well as president of the Paint & Plain Saddle Club for two years.


He was inducted into The Hardin County Agriculture Hall of Fame in 2015.


Nelson loved classic country music and often entertained his friends with Ethel and The Mississippi Squirrel (Ray Stevens). He will always be remembered for his quick wit and wonderful sense of humor. He never knew a stranger. He was a member of the American Legion and the VFW. He enjoyed watching The Ohio State Buckeyes whether it be basketball of football as well as Cavs basketball and Cleveland Indians baseball.


Nelson was preceded in death by his mother, Mildred; and his father, Archie McNutt; his son, Mitchell Lee McNutt; and brothers, Gerald, Bill and Richard McNutt.


He leaves behind his loving wife of 55 years, Joy Sue McNutt; son, Nicholas (Melody) McNutt; a sister, Marge Agin; brothers, Tom (Joan), Kenneth (Sue) and Dr. Ronald (Kay) McNutt of Tucson, Arizona; two sisters-in-law, Betty of Millersburg and Lorain of Columbus; and several nieces, nephews and cousins.

Trainer, breeder, statesman, Tom Ferrebee did it all during his long career.


The well-respected horseman died, Wednesday, June 21 at the age of 74.


Early in his career Ferrebee worked for Jack Nevitt at Highview Stables in Ohio and then Dr. Lehman's Hi-Tail Stables in Pennsylvania where he started a horse that became known as world's champion CH Sabur's Stiletto. Back to Ohio he worked at the famed Wakitatina Farm where he developed the 1977 Reserve World's Champion Five-Gaited Stallion Supreme Hi Lite.


Ferrebee will also be remembered for winning the first UPHA Three-Gaited Classic Grand Championship at the American Royal with CH Baron Von Steuben. He then spent time in West Virginia with John Reynolds and Dr. Robert Roberts before opening the Tom Ferrebee Stables in 1980 in Westfield Center, Ohio. From there he trained numerous champions for Mrs. Alan R. Robson and Dr. Bill Clem, among others.


He stood and showed the stallions RWC Supreme Hi Lite and CH Albelarm Supremacy, in addition to training stars like Karissa Hi Lite, Sumac Lady, CH Olympic Flame, CH Holy Fruit Salad, Lesley Anne, Truly Fair, Space Link, CH Albelarm High Fidelity, Albelarm Witchcraft and Albelarm Sorcerer.


As President of the UPHA in 1988, Ferrebee was instrumental in representing the American Saddlebred in Washington D.C. the first time the industry had issues with being pulled into the troubles of the Tennessee Walking Horses. For his outstanding record as a horseman he was honored in 1992 with the UPHA Richard Lavery Horse Person Of The Year and inducted into the 1999 UPHA Tom Moore Hall of Fame and the 2015 World's Championship Horse Show Hall of Fame.

Copyright © 2017 American Saddlebred Horse Association, All rights reserved

WC Supreme Hi Lite

WC Sumac Lady
Carl James Gatts, of Lake Road, Mercer (Jefferson Twp.) passed away Wednesday, June 7, 2017. He was 71.

He was born in West Alexander, PA (Washington County) on August 3, 1945, a son to the late Lorrie Oliver and Emma (Evans) Gatts. Carl most enjoyed his family, friends, and horses. A lifelong member of the PAHA as well as the Penn Ohio Morgan Association, he also enjoyed working as a judge for horse shows. He worked most of his life in a steel mill, from which he was retired.
He is survived by three sisters, Shirley Crouch and husband Randy of Burlington, KY, Evelyn Hopper of MN, and Dorothy Leffel of Aurora NC, and one brother, Art Gatts of Claysville, PA.

He was preceded in death by his parents, and two brothers, Oliver Gatts and Ben Gatts.

A memorial service is to be held at a later

Provided by Robert L. Snyder Funeral Home and Crematory Inc
Comments from Carl's friends on Facebook
Doreen Norris
June 8 at 2:20pm
Got word this morning that a dear friend passed away. RIP Carl Gatts. Carl has been an icon at our shows for as long as I can remember. I've known him since I was 11 yrs old. He's the first person I've ever seen show an Appaloosa saddleseat! And he did it well! Old Johnny McCole will sure be glad to see you!! You will missed by so many at the horse shows. Now you get to be the paddock master at the big horse shows in heaven! And Lord knows, you'll get to call some great ones to the ring up there!! Rest easy my friend, watch over us and put a good word in for some sunshine at our shows!
Kathie Martin
Doreen I have a picture on my desk at work of Abbie showing a friends horse at the Horses for Hospice in New Castle. Carl is in the picture showing his appy saddleseat.

Candy Gierke
I was so hoping to be able to talk to Carl this weekend. I've known Carl for so many years I can't even remember how long. He's always been at that gate every time I went in that ring. I know he's in heaven with his Appaloosa Johnny. Probably getting him saddled up ready to go into a saddle seat class. He will be dearly missed.

Vicki Phillips Vargo
He had the largest heart of gold and our horse show family is missing one dear member right now. Many great ones at the gate welcoming him home.

Patti Schooley
I heard of this last night - what a fabulous man - we would always bust up in the office and I would always tease him bout stupid things - he will be greatly missed by all that knew him.

Mark Shohayda
RIP Carl. You loved life and loved people and horses. You will be missed. Heaven gained an angel

Candy Gierke You are so right Mark. Carl enjoyed the horses, the shows, and the people. He just flat-out enjoyed living life. Definitely definitely going to be missed

Doreen Norris Amen Mark! Gonna be hard not seeing him at the in gate anymore.

Mark Shohayda Tonight Carl is probably helping to watch over the Pearl Gates

Doreen Norris
He's certainly touched many of our lives! He's been a fixture at these shows. He's seen most of grow up and has watched our kids grow up. Even when his health wasn't good he was still doing whatever he could he to help the shows. He's been the paddock master at most of these shows for probably the last 15 years or better! He will be missed by so many

Linda Prachick
Carl will be sorry missed by the horse show community. He was a great friend to so many of us and always willing to help out at a show. May he be pain free finally and reunited with all his beloved horses.

Doreen Norris
Johnny was his Appaloosa. Maybe the coolest app I've ever seen too! He was HUGE!! Like 17 hands! And had this beautiful headset and was marked very pretty too!

Berniece J. "Bobbie" Corley


HUDSON -- Berniece J. Corley, 72, died May 25, 2017. Born in Akron, she was a member of Cornerstone Community Church.

She is survived by her husband of 47 years, Terry; daughter, Deanna Champion; son, Todd Corley; grandchildren, Seth, Hannah and Emma Champion; sisters, Barb Kovach, Brenda Biro, Becky Dillman; and brother, Bill Lindley.

Pastor Dan Page will conduct service at the Redmon Funeral Home, Tuesday at 11 a.m. where friends are invited for visitation Tuesday from 10 a.m. until service time. Interment Cedar Grove Cemetery. In lieu of flowers, memorials may be made to Cornerstone Community Church, 5344 Fishcreek Rd., Stow, OH 44224 or the American Lung Assoc ., 6100 Rockside Woods Blvd., #260, Independence, OH 44131-2340. (REDMON, STOW 330-688-6631)


Published in Akron Beacon Journal on May 28, 2017
Larry A. Carver
(June 30, 1935 - February 25, 2017)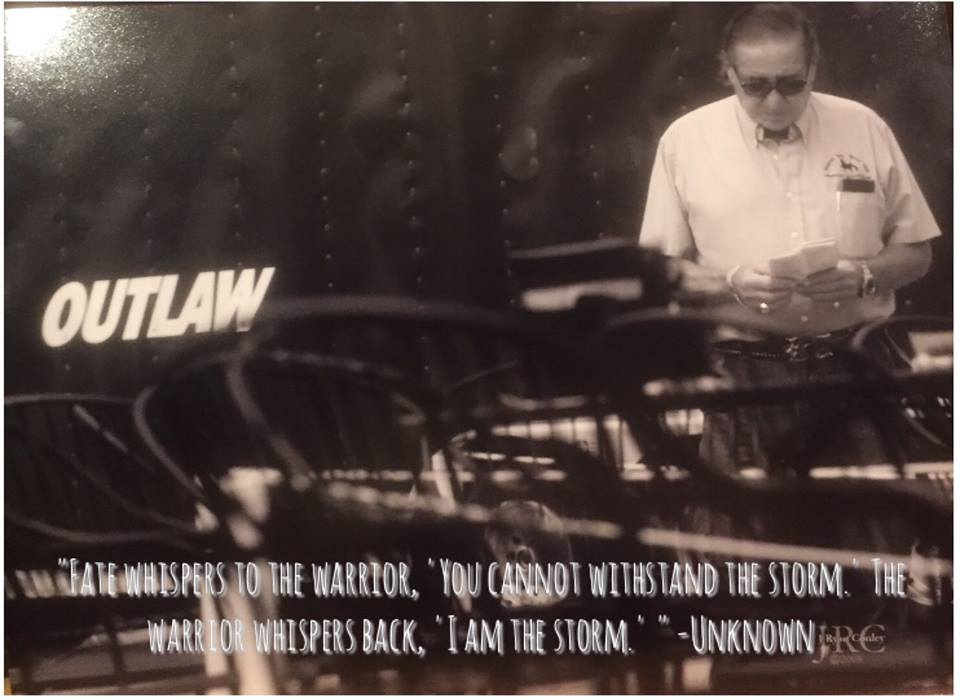 Larry A. Carver, 81, passed away Saturday, February 25, 2017.

Larry was born June 30, 1935, in Minford, Ohio to Ora and Carrie Carver. He was a 1953 graduate of Minford High School and attended undergraduate and law school at the University of Kentucky.


He was Chief Tax Counsel for Ashland, Inc. and litigated cases in nearly all fifty states. He also won a case in the United States Supreme Court, a fact he was always proud of. In 1992, he retired and began to run his horse farm full time.

He has been involved in horses from the time he was a small child. He rode on the backs of the draft horses on his family farm and later graduated to jumping horses. In the early 1960's, he won the Open Jumper Championship in the Tri-State Horse Show Association with his mare Shenandoah. Larry was an avid supporter of horse shows in the Tri-State Area; he attended the very first Portsmouth Horse Show in 1949, the last one in 1999, and many, many in between. He met his wife, Karen, at the Huntington, WV Horse Show at the age of twenty-two.

Larry and Karen began their legacy of raising American Saddlebred Horses on their farm in Greenup County, KY. Later, in 1990, they moved to Hundred Acre Wood Farm in Catlettsburg, KY. They raised two decades of champion horses, and the bloodline they created survives today through descendants of their foundation stallions.

He had many friends within the horse show circuit and was well-loved by everyone he knew. He was a fixture at horse shows and was always quite popular; friends would flock to the barn after the show to sit a spell and drink a beer with him. Many a horse show night was spent spinning yarns and cracking irreverent jokes with his horse show family. He was a lifetime member of the Kentucky Bar Association, and a member of the American Saddlebred Horse Association, the Tri State Horse Show Association, the Central Kentucky Horse Show Association, and the United Professional Horsemen's Association.

He is preceded in death by his parents. He is survived by his wife, Karen Carver; two sisters, Jane Rannells and Nadine Carver; three children, Laurin Carver Noe, Kelly Carver, and Lance Carver; and three grandchildren, Carver Koella, Annabel Noe, and Dennis Carver.

Larry wished to be cremated. Visitation with the family will be from 12pm until 2pm on Saturday March 4, 2017, at the Ashland, KY Elks Club, with a Celebration of Life to follow. In lieu of flowers, donations can be made to the Ashland Elks Thanksgiving & Christmas Dinner Fund, to 900 Carter Avenue, Ashland, KY 41101 or the Tri State Horse Shows Association Scholarship Fund, to 7502 Ridgeway Court, Ashland, KY 41102, or on tshsa.com by selecting the "Donate" button.
JINX FISHER


Jinx Kay Age 67, of Huber Heights, passed away Tuesday, February 7, 2017 at The Hospice of Dayton .

Jinx was preceded in death by her parents Ken L. and Louise Phillips. Jinx was a graduate of Wayne High School and Wright State University. She taught education at Valley Forge Elementary in the 1970's. Jinx was co­owner of Fisher and Associates and a realtor for many years. She also had served on the Dayton Horse Show board. Jinx is survived by her beloved husband of 45 years, Ronald A.; daughters & son­in­law, Shelley K. Fisher of Huber Heights, Kendra L. & Andy Wise of Tipp City; numerous brothers­in­law and sisters­in­law, nieces and nephews.

In lieu of flowers, memorial contributions may be made to SICSA or The Hospice of Dayton in Jinx's memory.